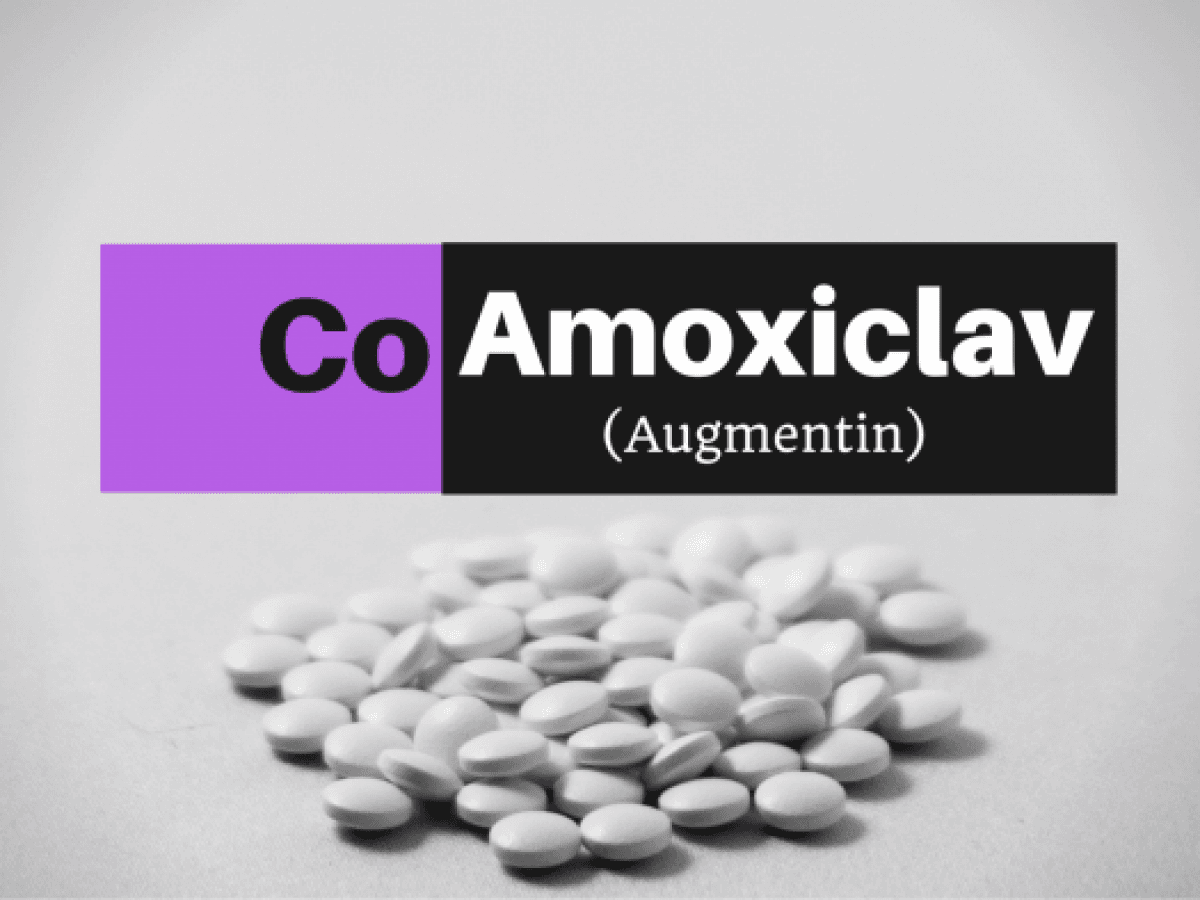 Introduction

Co-amoxiclav is an antibiotic available under brand names of Augmentin, Calamox, Amoxi-Clave that is used to treat bacterial infections.
It is made composed of amoxicillin (a penicillin antibiotic) and clavulanic acid. The clavulanic acid in amoxicillin prevents bacteria from breaking it down, allowing the antibiotic to operate more effectively.
Class of Medicine
Co-amoxiclav is an antibiotic that acts by killing infection-causing bacteria. It comprises amoxicillin and clavulanic acid, which are two distinct antibiotics. Amoxicillin is part of a class of antibiotics known as "penicillins."
Mode of Action
Amoxicillin belongs to a group of antibiotics known as penicillin-like drugs. It works by preventing bacteria from growing. Clavulanic acid belongs to the beta-lactamase inhibitors class of drugs. It works by preventing amoxicillin from being destroyed by bacteria.
Amoxicillin and clavulanic acid are combined in this antibiotic. It kills germs by preventing them from forming cell walls. – Clavulanic acid inhibits the chemical defence against penicillins known as beta-lactamase, which is found in some bacteria.
How should this medicine be used?
Amoxicillin with clavulanic acid is available as a tablet, a chewable tablet, an extended-release (long-acting) tablet, and a solution (liquid) for oral administration. Every 8 hours (three times a day) or every 12 hours, the pills, chewable tablets, and suspension are commonly taken at the start of a meal (twice a day). The extended-release tablets are normally taken every 12 hours with a meal or snack (twice a day). Take amoxicillin and clavulanate at the same times every day to make it easier to remember. Follow the directions on your prescription label carefully, and if there is anything you don't understand, ask your doctor or pharmacist to explain it to you.
Follow the directions for taking amoxicillin and clavulanic acid strictly. Do not take more or less of it, or take it more frequently than your doctor has suggested.
Common Side Effects
diarrhea
upset stomach
vomiting
mild skin
Some side effects can be serious. If you experience any of the following symptoms, call your doctor immediately:
severe skin rash
itching
hives
difficulty breathing or swallowing
wheezing
vaginal itching and discharge
yellowing of the skin or eyes rash
Important Warning
People with phenylketonuria, a rare genetic disorder, should avoid taking co-amoxiclav liquid.
If you have this disease, the beverage may include aspartame, which might be dangerous.
Co-amoxiclav does not combine well with a number of medications.
Before starting co-amoxiclav, tell your doctor if you're taking any of the following medications:
Allopurinol or probenecid, which are used to treat gout
Warfarin, a blood thinner
Methotrexate, a cancer or rheumatic disease treatment
Mycophenolate mofetil is a drug that is used to keep transplanted organs from being rejected.
Available Brands (list can be updated in future)
Augmentin
Calamox
Amoxi-Clave